Find Out All About the Gore That is in Store for the 2016 Halloween Season at The Ohio Gorematory!
Home » Blog » Ohio Haunts: An In Depth Look
September 10, 2016 By Haunt News & Press Releases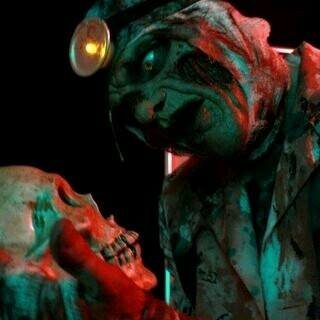 Photo by:
The Ohio Gorematory Facebook
OhioHauntedHouses.com recently sat down with Joseph Potelicki of The Ohio Gorematory, to discuss what's new at The Ohio Gorematory for the 2016 Halloween Season! Located in Mesopotamia, The Ohio Gorematory features the "Seven Ohio Legends," for thrill-seekers to take on during the haunt's very first Halloween Season in Northeast Ohio.

These terrifying legends include an Abandoned Cabin, Slaughter House, Crybaby Bridge, The Old Cemetery & Abandoned Funeral Home, Collinwood School Fire, Gore Orphanage and Dr. Krowe's Asylum. Lurking inside these multiple haunted attractions, visitors will come across The Ohio Cryptids - creatures from their worst nightmares! There's the Defiance Dog Man, The Loveland Lizard Man and The Ohio Grass Man. Are you brave enough to see who these creatures really are?
What's new at The Ohio Gorematory for 2016? Do you have any new rides, attractions, or special features that Haunt Seekers should know about?
We are an all new attraction for 2016 depicting 7 Ohio legends in 4 haunted attractions for the price of 1.
What are you most excited about for the 2016 Halloween Season?
Bringing our creative talents to the residents of Northeast Ohio to experience our unique brand of horror.
What differentiates The Ohio Gorematory from other local haunts in Ohio?
We are entirely based on actual occurrences and legendary folklore indigenous to Ohio.
How long has The Ohio Gorematory been in business? Can you tell us a bit more about The Ohio Gorematory's history?
The Ohio Gorematory is new to the scene. Developed by experienced artists and creative production management that brought some of the most recognized and successful haunts to northeast Ohio.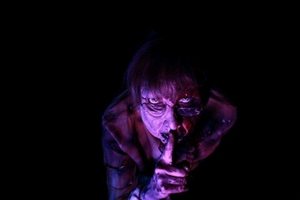 What's your favorite experience since opening The Ohio Gorematory?
Having the opportunity to create all the images and characters that we developed over the years of working and innovating haunts in Ohio.
How long is a typical haunt experience at The Ohio Gorematory from start to finish?
It is our intention to give each of our valued patrons a most memorable experience as they pass thru our 12,000 square foot haunt for the duration of 25 to 30 minutes.
On a scale from 1 to 10, how scary would you say The Ohio Gorematory is? Why?
I personally think it is a 10. Not only because of our effects but because it is all based on actual events and folklore that Ohioans may come to personally experience at some point in the future. Hopefully, not when they are out alone some night.
Does The Ohio Gorematory's property have any real haunted history? Do you have a spooky encounter you'd like to share?
As far as we know it does not. However, our experience has taught us that when you start bringing attention to folklore you never know what you may be resurrecting.
What inspired you to open up a haunted attraction? What's your favorite part of the business?
We realize the tremendous increasing demand for haunted attractions. Unfortunately, that can also result in a diluted and over crowded market that is more interested in making money than delivering a quality experience. That's why we are excited to present a legendary haunt we can be proud to present to Northeast Ohio.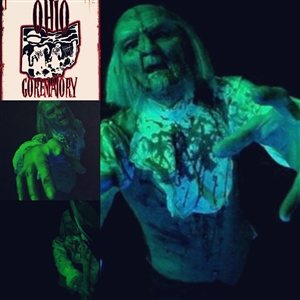 How has new technology (i.e. animatronics, special props, etc) helped you to enhance The Ohio Gorematory?
New technology can be a wonderful enhancement if used appropriately. We feel that our experience and imagination will utilize the latest technology to create a realistically frightening adventure.
Can The Ohio Gorematory accommodate large groups? How many people can experience The Ohio Gorematory together as a group?
In order for us to provide a most valued experience we will limit our groups to no more than 6.
Does The Ohio Gorematory offer any special deals, discounts, or coupons?
Yes, we will offer a $5 discount on Thursday and Sunday for the first 2 weeks we are open; Sept. 29th thru Oct. 9th. With a coupon on Facebook show us your phone and get the discount.
Anything else you'd like to let us know about The Ohio Gorematory?
Anyone that misses our haunted attraction will be missing one of the best in Northeast Ohio.