Cleveland Haunt Club's Haunted Garage Sale on Saturday, August 4th!
Home » Blog » Ohio's Best Weekend Events, OhioHauntedHouses.com News and Updates
July 9, 2018 By Wendy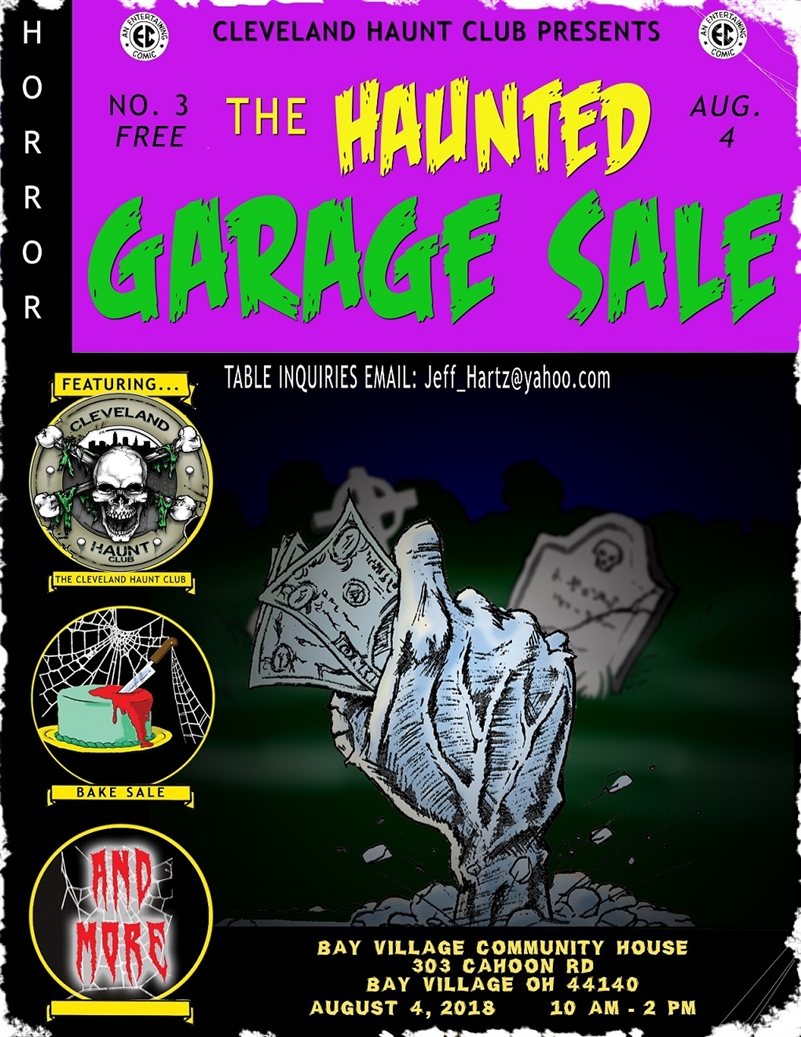 Cleveland Haunt Club Presents The Haunted Garage Sale.
Photo by: Cleveland Haunt Club.
The Cleveland Haunt Club's garage sale event is one that no haunt lover should miss! So, come on by on Saturday, August 4th, from 10AM – 2PM, to Bay Village Community House at 303 Cahoon Road in Bay Village, Ohio. Get your hands on some spooky haunt props and other items, including items like skulls and a creepy bike.
The event is free and open to all. The event also features a bake sale and hearse owning members and fellow haunters are invited to display their hearse for everyone to have a hauntingly good time. Mark you calendar for this event in August!