New Scares in Ohio with December's Friday the 13th Christmas Holiday Haunted Attractions
Home » Blog » Ohio's Best Weekend Events, OhioHauntedHouses.com News and Updates, Ohio Haunt News
December 12, 2019 By Wendy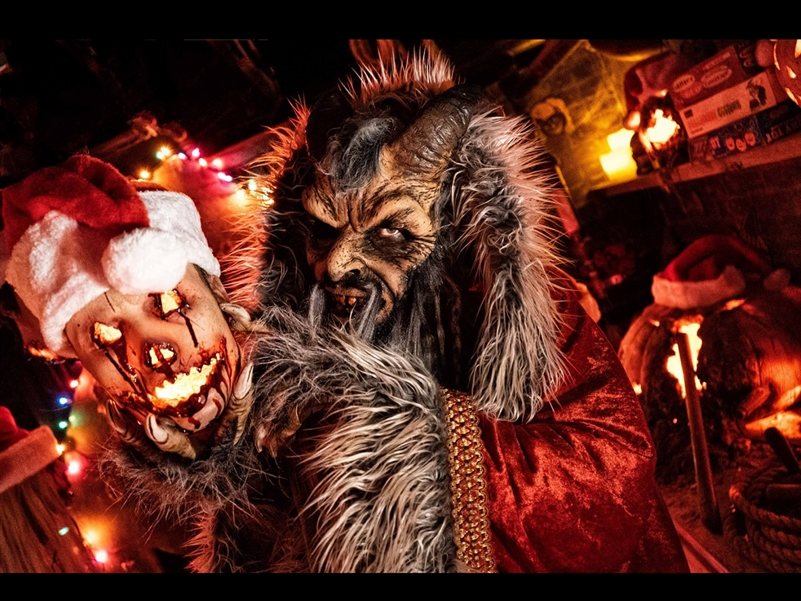 Photo by:
The Dent Schoolhouse via Facebook
This December there's not only holiday cheer but holiday screams as Friday the 13th quickly approaches. If you thought things were scary in October, wait until you see the scariest Christmas characters come out for the holidays. Ohio has Christmas holiday haunted attractions ready to make you scream once again this Friday the 13th weekend. Get ready for Krampus, evil elves and Christmas nightmares to come alive!
Check out all the holiday horror in store for Ohio below!
13th Floor Haunted House Presents: Krampus: A Haunted Christmas
2605 Northland Plaza Dr. Columbus, OH
(614) 344-4484
Open: 12/13 & 12/14

Factory of Terror Presents: A Creepy Christmas: Krampus Returns
4125 Mahoning Rd. NE, Canton, OH
(330) 455-3327
Open: 12/7, 12/13 & 12/14

Wells Township Haunted House Presents: Lights Out!
101 Market St. Brilliant, OH
304-723-6408
Open: 12/13
The Dent Schoolhouse
5963 Harrison Ave, Cincinnati, OH, 45248
Open: 12/6, 12/7, 12/13 & 12/14