Five Supposedly Haunted, Abandoned Asylums
Home » Blog » Paranormal Headlines
September 19, 2015 By Kelly T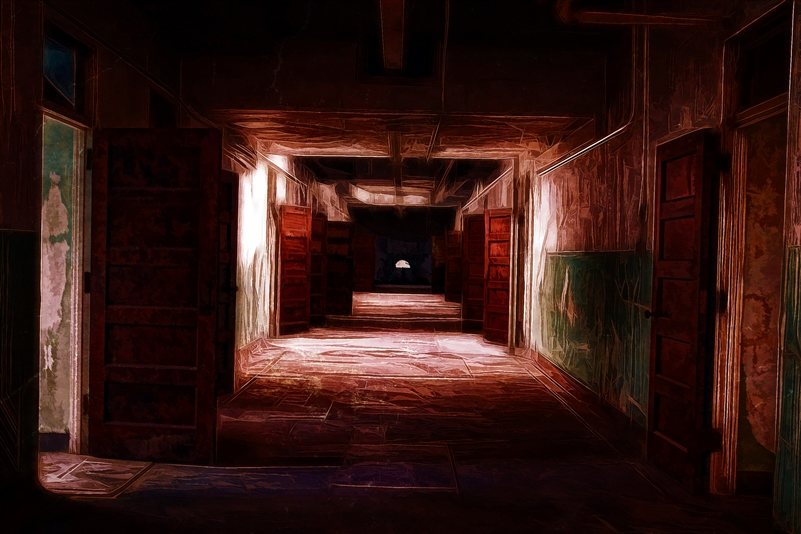 Photo by:
Donnie Nunley via Flickr
When it comes to old asylums and abandoned hospitals, it doesn't take a rumor of it being haunted to make it creepy. These buildings, with such horrifying histories attached to them, are scary enough on their own. Lucky for you, these next five frightening asylums, they're supposedly haunted too.
Danvers State Asylum - Danvers, Massachusetts
Opened in 1878, this psychiatric hospital built in the Kirkbride Plan design is rumored to be the birthplace of the pre-frontal lobotomy.
The Ridges - Athens, Ohio
Once known as the Athens Lunatic Asylum, this mental hospital has a spine-chilling permanent human outline on the floor of one of its wards from a patient who had died right on that spot.
Rolling Hills Asylum - East Bethany, New York
Shadow people, disembodied voices, blood curdling screams and doors moving on their own have all been reported at this poor house that once housed drunks, lunatics, widows, orphans, and other downtrodden folk.
Trans-Allegheny Lunatic Asylum - Weston, West Virginia
Built to house only two hundred and fifty patients, this asylum soon hit over 2,400 patients. As you can imagine, neglect and unsanitary conditions commenced soon after resulting in a terrible situation for patients.
Waverly Hills - Louisville, Kentucky
Countless ghost hunting and paranormal television shows have investigated Waverly Hills and its haunted history.