Frightening Fun Awaits this Halloween Season at Fortress of Fear ScreamPark!
Home » Blog » Ohio's Best Weekend Events, Ohio Haunts: An In Depth Look, OhioHauntedHouses.com News and Updates
August 26, 2019 By Haunt News & Press Releases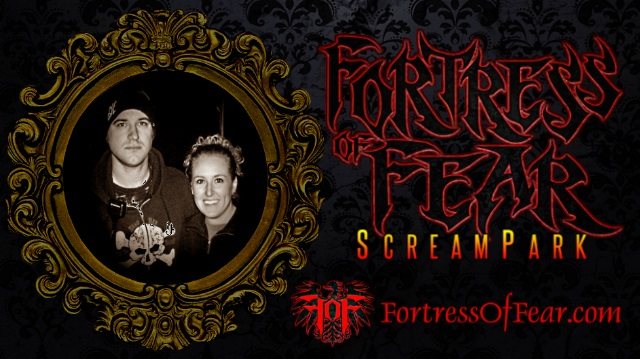 Soul Mated
OhioHauntedHouses.com recently sat down with Jason & Dawn Dlugokecki of Fortress of Fear ScreamPark, to discuss what's new at the haunted attraction for the 2019 Halloween Season!
What's new at Fortress of Fear ScreamPark for 2019? Do you have any new rides, attractions, or special features that Haunt Seekers should know about?
After 18 years of Screams in the small town of Garrettsville; Fortress of Fear ScreamPark's popular Haunted Attraction FORTRESS OF FEAR will premier in its NEW LOCATION of Alliance, Ohio. For all the fear-seeking and lively spirits, it will open its gates this October 2019 for anyone or anything that so daringly chooses to navigate through the fortress ruins encountering many of the charred souls that remain. This cutting-edge Haunted Attraction is a hybrid experience and unlike anything done before.

Also resting in this new location are more attractions this season that are sure to deliver screams. A Fun Park by day turns into a Scream Park by night with gut-wrenching whirls on the TILT-A-HURL and heart-racing chases on the GLO-KARTS. All this and more awaits a FRIGHT-TASTIC night for all bustling and spirited prospects bracing for something to scream about.
What are you most excited about for the 2019 Halloween Season?
We are most excited about Fortress of Fear ScreamPark's NEW LOCATION! With more room to grow, we are eager to expand our thoughts and ideas for all to enjoy in the years to come.
What differentiates Fortress of Fear ScreamPark from other local haunts in Ohio?
We stand to remain humble but we think our biggest differentiation is our scares. It's not all about gore. Without giving too much away, the Fortress of Fear ScreamPark is known for its ability to utilize their live actors. Come and see for yourself!
How long has Fortress of Fear ScreamPark been in business? Can you tell us a bit more about Fortress of Fear ScreamPark's history?
The ScreamPark began as one Haunted House, FORTRESS OF FEAR in 2000. With the desire to grow the business, FEARANOIA, made its debut in 2005. The positive response from patrons made the idea to expand the business easier and in 2013 ZOMBIE ABOMINATION became the FORTRESS OF FEAR ScreamPark's third attraction. Fast-forward to 2016 with the addition of FEARGOTTEN Escape Room and we are now out of room to expand! We are eager to keep building and growing the business in the years to come in the new location of Alliance, Ohio in 2019!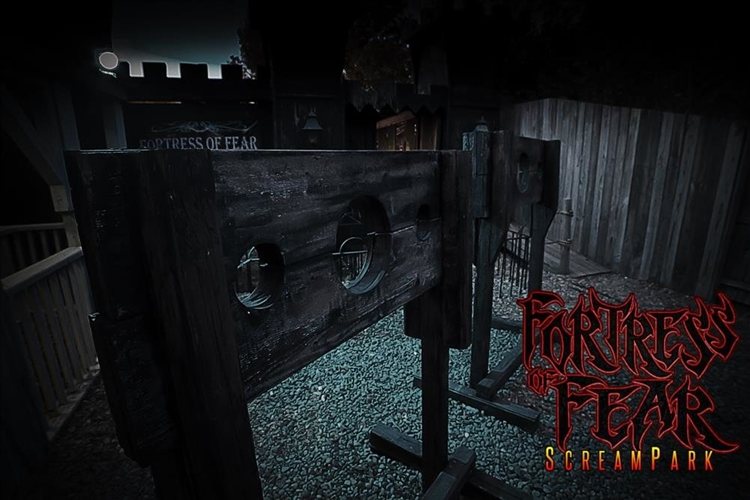 What's your favorite experience since opening Fortress of Fear ScreamPark?
Seeing the growth is our favorite experience! Not just in the growing number of attractions at our ScreamPark but how the industry has grown through props, technology, etc. There are some truly amazing companies out there that encompass this industry.
How long is a typical haunt experience at Fortress of Fear ScreamPark from start to finish?
Another popular question! I'm sure all Haunt Owners would agree that it is difficult to give a number. So the answer is...it depends. It depends if you are one that likes to enjoy the scenery or one that runs through screaming and pushing their way out. Some only allow themselves to see the back of the person in front of them. Others take the time to appreciate what's going on around them. How strong and quick-minded are you to find your way out? Only time will tell.
On a scale from 1 to 10, how scary would you say Fortress of Fear ScreamPark is? Why?
Well, scary enough that we had to create a Chicken Clause and a Parental Guidance Warning. Our attractions are high-intensity and panic-inducing. They use special effects and we do not tailor our show for younger or vulnerable audiences. We encourage patrons to view the warnings on our website prior to ticket purchases. We don't give refunds for scaring you. We've done our job.
Does Fortress of Fear ScreamPark's property have any real haunted history? Do you have a spooky encounter you'd like to share?
The research awaits you.
What inspired you to open up a haunted attraction? What's your favorite part of the business?
We entered the Haunt Industry in 1995 as teenagers and employees of Geauga Lake Amusement Park in Aurora, Ohio. This is the year that HALLOWSCREAM made its debut. Geauga Lake was the first amusement park in the area to enter and extend hours for the Halloween season. We started from the bottom as actors and then gradually worked ourselves up the ladder where we built and maintained the attractions and then oversaw the operations as managers. Our interest in the industry led us to ownership of the FORTRESS OF FEAR ScreamPark in Garrettsville, Ohio in 2000. Our favorite part of the business is the creativity and the build. Seeing our visions come to reality and seeing the patrons enjoying these visions are rewarding to us.
How has new technology (i.e. animatronics, special props, etc) helped you to enhance Fortress of Fear ScreamPark?
New technology allows us to add realism to your experience and attractions and aides the actors with their abilities to scare and startle. Technology allows us to create environments and scenes that weren't possible years ago.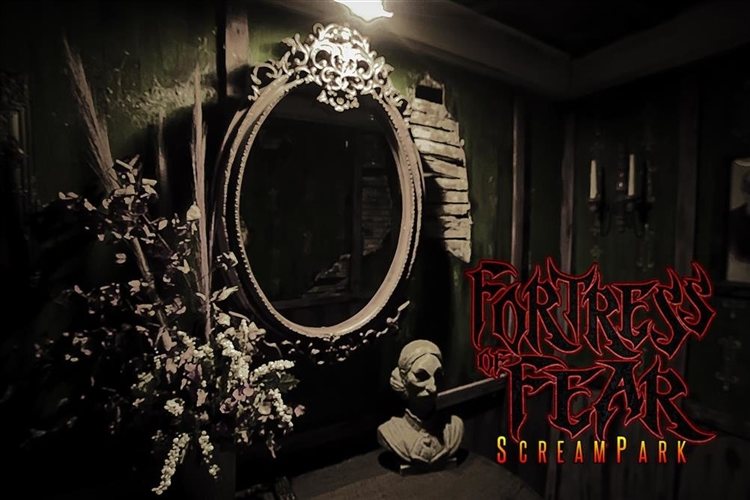 Can Fortress of Fear ScreamPark accommodate large groups? How many people can experience Fortress of Fear ScreamPark together as a group?
Larger groups can absolutely be accommodated! We even offer special pricing for larger parties by reservation. The more, the scarier! Together as a group our scenes can accommodate 6 people comfortably. Any more than that and you won't encounter the full effect of your experience. We stand firm in avoiding a "conga line" approach to our shows. These tend to ruin the experience for you and those around you.
Does Fortress of Fear ScreamPark offer any special deals, discounts, or coupons?
Sure thing! Print the coupon off this website and present to the box office. We also offer group rates by reservation. Visit our website for complete information.
Anything else you'd like to let us know about Fortress of Fear ScreamPark?
On Sweetest Day, the first 100 ladies through the gates receive a Give-A-Way!

Fortress of Fear ScreamPark's BLACK OUT Special Event is a bonus night for only the BOLD. This Halloween, experience FORTRESS OF FEAR in TOTAL DARKNESS! With "touches" of fear all around, each group gets a single flashlight to navigate through the charred and crepuscular fortress ruins.
***BE ADVISED*** Light Contact is permitted by haunt actors on this night only and waivers must be signed before entry. Waivers with parental signature are required for those under 18 years of age and may be downloaded via the website.

Visit our website for more information.