Check Out What's Happening at Fortress of Fear ScreamPark this Halloween Season!
Home » Blog » Ohio Haunts: An In Depth Look, OhioHauntedHouses.com News and Updates, Ohio Haunt News
September 6, 2017 By Haunt News & Press Releases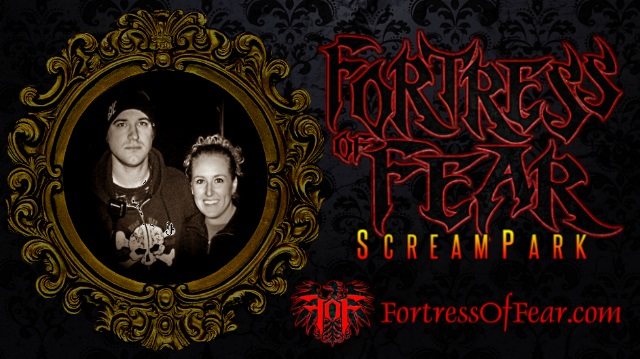 Soul Mated
OhioHauntedHouses.com recently sat down with Jason & Dawn of Fortress of Fear ScreamPark, to discuss what's new at Fortress of Fear ScreamPark for the 2017 Halloween Season! Located in Garrettsville, Fortress of Fear ScreamPark is excited to deliver tons of terror to thrill seekers this year, satisfying their appetite for fright that they've had all year long!
What's new at Fortress of Fear ScreamPark for 2017? Do you have any new rides, attractions, or special features that Haunt Seekers should know about?
Fortress of Fear ScreamPark will be hosting a Special Event on FRIDAY THE 13TH full of FORTUNE AND FIRE! Let the legends prevail and have a complimentary spiritual encounter with Kimberly Kaye, who has been empathic and psychic since the tender age of 3. Performances by the Ohio Burn Unit will feature fire jugglers, special effects including pyrotechnics, fire breathers, fire eating, dancers and much more! Come celebrate with us on FRIDAY THE 13TH and let your fortunes be told and your fire ignited at our FORTUNE AND FIRE Special Event!
What are you most excited about for the 2017 Halloween Season?
We are most excited to hear positive feedback from our patrons every season at the Fortress of Fear ScreamPark! We stress to impress and those screams from our patrons put satisfying smiles on our faces! Also, we take pride in our Fright Crew! There are many that return every season to work for us. They are like family to us and we enjoy their enthusiasm for this industry as much as we do. Lastly, seeing our repeat customers walk through the gates. They are our number one fans and we enjoy talking with them and listening to their feedback.
What differentiates Fortress of Fear ScreamPark from other local haunts in Ohio?
Fortress of Fear ScreamPark is located in the small town of Garrettsville, Ohio. Many patrons tell us the country setting, alone, gives them an eerie feeling. We stand to remain humble but we think our biggest differentiation is our scares. It's not all about gore. Without giving too much away, the Fortress of Fear ScreamPark is known for its ability to utilize their live actors and confined spaces. Come and see for yourself!
How long has Fortress of Fear ScreamPark been in business? Can you tell us a bit more about Fortress of Fear ScreamPark's history?
The ScreamPark began as one Haunted House, FORTRESS OF FEAR in 2000. With the desire to grow the business, FEARANOIA, made its debut in 2005. The positive response from patrons made the idea to expand the business easier and in 2013 ZOMBIE ABOMINATION became the FORTRESS OF FEAR ScreamPark's third attraction. Fast-forward to now with the addition of the FEARGOTTEN Escape Room! We are eager to keep building and growing the business in the years to come!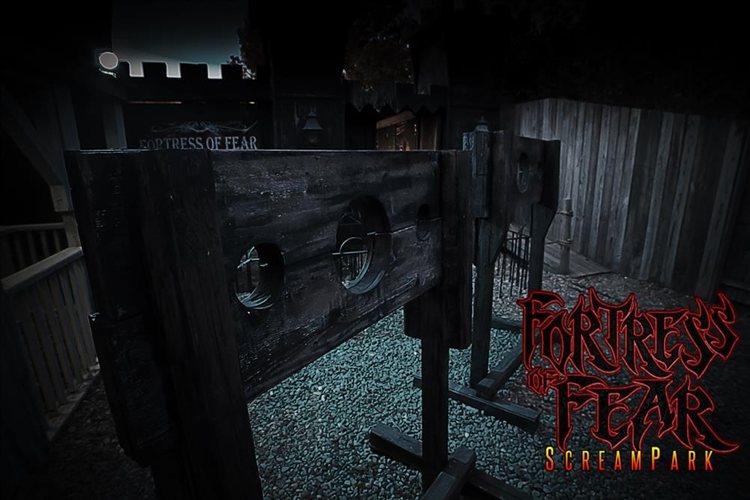 What's your favorite experience since opening Fortress of Fear ScreamPark?
Seeing the growth is our favorite experience since opening the Fortress of Fear ScreamPark in 2000. Not just in the growing number of attractions at our ScreamPark but how the industry has grown through props, technology, etc. There are some truly amazing companies out there that encompass this industry.
How long is a typical haunt experience at Fortress of Fear ScreamPark from start to finish?
I'm sure most Haunt Owners would agree that it is difficult to give a number. So the answer is... it depends. It depends if you are one that likes to enjoy the scenery or one that runs through screaming and pushing their way out. Some only allow themselves to see the back of the person in front of them. Others take the time to appreciate what's going on around them. Fortress of Fear ScreamPark has a maze as part of an attraction and now an escape room. How strong and quick-minded are you to find your way out? Only time will tell.
On a scale from 1 to 10, how scary would you say Fortress of Fear ScreamPark is? Why?
Well, scary enough that we had to create a Chicken Clause and a Parental Guidance Warning. Our attractions are high-intensity and panic-inducing. They use special effects and we do not tailor our show for younger or vulnerable audiences. We encourage patrons to view the warnings on our website prior to ticket purchases. We don't give refunds for scaring you. We've done our job.
Does Fortress of Fear ScreamPark's property have any real haunted history? Do you have a spooky encounter you'd like to share?
"Syclops", the cat, lost his eye while he was prowling the property of Fortress of Fear ScreamPark several years ago. Some believe that cat's eyes tell the time or the tides. There are many feline folktales and superstitions found around the world. Just something "eye" think you should know.
What inspired you to open up a haunted attraction? What's your favorite part of the business?
We entered the Haunt Industry in 1995 as teenagers and employees of Geauga Lake Amusement Park in Aurora, Ohio. This is the year that HALLOWSCREAM made its debut. Geauga Lake was the first amusement park in the area to enter and extend hours for the Halloween season. We started from the bottom as actors and then gradually worked ourselves up the ladder where we built and maintained the attractions and then oversaw the operations as managers. Our interest in the industry led us to ownership of the FORTRESS OF FEAR SCREAMPARK in Garrettsville, Ohio in 2000. Our favorite part of the business is the creativity and the build. Seeing our visions come to reality and seeing the patrons enjoying these visions are rewarding to us.
How has new technology (i.e. animatronics, special props, etc) helped you to enhance Fortress of Fear ScreamPark?
New technology allows us to add realism to your experience and attractions and aides the actors with their abilities to scare and startle. Technology allows us to create environments and scenes that weren't possible years ago.
Can Fortress of Fear ScreamPark accommodate large groups? How many people can experience Fortress of Fear ScreamPark together as a group?
Larger groups may absolutely be accommodated at the Fortress of Fear ScreamPark! We even offer special pricing for larger parties by reservation. The more, the scarier! Together as a group our scenes can accommodate 6 people comfortably. Any more than that and you won't encounter the full effect of your experience. We stand firm in avoiding a "conga line" approach to our shows. These tend to ruin the experience for you and those around you.
Does Fortress of Fear ScreamPark offer any special deals, discounts, or coupons?
Sure thing! Print the coupon on this website and present it to the box office. We also offer group rates by reservation. Click here to visit our website for complete information.
Anything else you'd like to let us know about Fortress of Fear ScreamPark?
On Halloween, Fortress of Fear ScreamPark hosts a Special Event from 7pm-10pm. This is the one night where you may experience "touches" of fear! Each group will get one flashlight to navigate the rooms and halls of each attraction. Will YOU find your way out...We'll SEE about that! Visit our website for complete information including Special Events.