Ghost Hunts USA 2019 Dates for Overnight Investigations at Ohio State Reformatory
Home » Blog » Ohio's Best Weekend Events, OhioHauntedHouses.com News and Updates, Ohio Haunt News
November 13, 2018 By Chelsea T.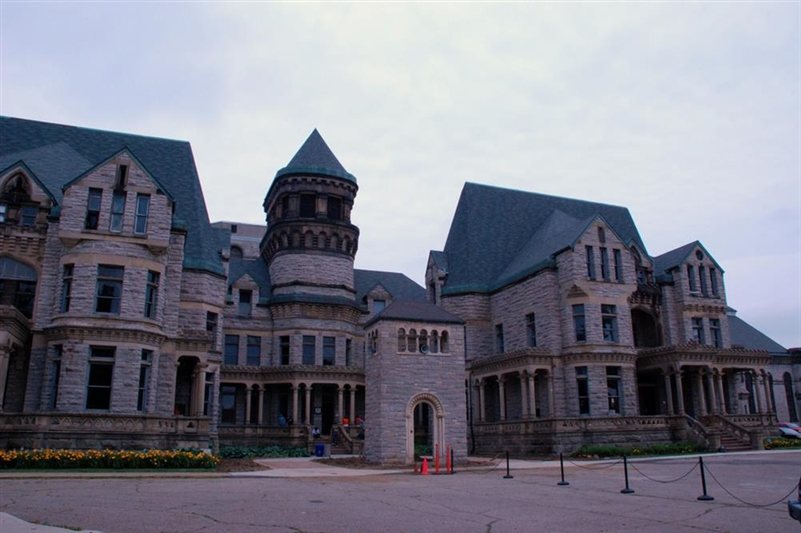 Photo by:
Photo by Ian McKellar, via Flickr
The Ohio State Reformatory in Mansfield is a well known haunted location in Ohio. The old state prison, formerly known as the Mansfield Penitentiary, closed its doors in 1990 and it is believed to still be the home to those who died there back in the day.
Ghost Hunts USA has visited the location a number of times before, and they have added the 2019 investigation dates to their website. Ghost enthusiasts can enjoy an overnight experience at one of the most haunted spots in the United States to find out for themselves just how haunted the old prison is.
Visitors must be 18 years or older to attend, and will have exclusive, private access to eight of the most haunted locations in the reformatory, along with the crew of Ghost Hunts USA. Check out some of the event details below.
Ghost Hunt Includes:
Psychic Medium
Dinner
Exclusive History Tour
Ghost Hunting Vigils
Structured Vigils
Ghost Hunt with experienced Ghost Hunting Team
Use of Ghost Hunts USA equipment which includes, trigger objects and EMF Meters
Private time to explore this location and to undertake your very own private vigils
Unlimited refreshments available throughout the night including: Tea, Coffee, Hot Chocolate, Coca Cola, Diet Coke, and Bottled Water
Selection of snacks
*Guests are strongly advised to bring extra warm clothing with them.