Lake Eerie Fearfest is Stirring Up Some Serious Scares this Halloween Season!
Home » Blog » Ohio Haunts: An In Depth Look, OhioHauntedHouses.com News and Updates, Ohio Haunt News
October 10, 2018 By Haunt News & Press Releases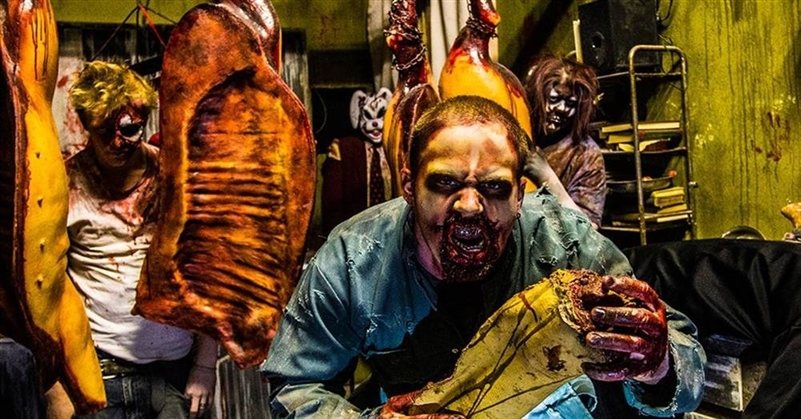 OhioHauntedHouses.com recently sat down with Billy Criscione of Lake Eerie Fearfest, to discuss what's new at the attraction for the 2018 Halloween Season!
What's new at Lake Eerie Fearfest for 2018? Do you have any new rides, attractions, or special features that Haunt Seekers should know about?
New for 2018 is Dead in the Water Haunted House - we spent all summer bringing the creatures from the darkest depths to this interactive 'wet' experience.
What are you most excited about for the 2018 Halloween Season?
Dead in the Water! Our tag line... CAUTION: You may get WET - Ponchos provided :)
What differentiates Lake Eerie Fearfest from other local haunts in Ohio?
We have the only year round haunted house in Ohio! Ghostly Manor....this is the haunt that started it all at Ghostly Manor Thrill Center. This haunt is almost 20 years in the making....we have perfected the haunting experience for our customers.
How long has Lake Eerie Fearfest been in business? Can you tell us a bit more about Lake Eerie Fearfest's history?
LEFF started in 2012. Ghostly Manor was incorporated in 1999! We purchased an old skating rink, tore out the laser tag arena and erected the Ghostly Manor Haunted House. We partnered with Scare Factory out of Columbus, Ohio to get us started - we built the structure, scenes and pathway...they supplied us with the animatronics. Some animatronics are still used today! Mango and the Impaler are definitely iconic characters from our Haunted House! Ok, back to LEFF....in 2011, we only had two haunted houses: Ghostly Manor and The Gauntlet. It was a good year, had a big jump in attendance from the previous year but we wanted to offer more! Lake EERIE Fearfest was born and 4 new haunted houses were added (The Gauntlet was dismantled for the last time.)
What's your favorite experience since opening Lake Eerie Fearfest?
The technology for scaring keeps getting better and better - we love to offer this technology to our customers to get that 'wow' factor going again every year. Anything from talking skulls, flying sirens, motion platforms...if it's out there, we implement it!
How long is a typical haunt experience at Lake Eerie Fearfest from start to finish?
About an hour with no lines - expect about a two hour experience on the weekends. If you're done early and what more entertainment, head inside to Ghostly Manor Thrill Center. We have another 6 attractions inside: mini golf, motion theater, roller skating, laser maze, escape room, arcade and bounce houses for 12 and under.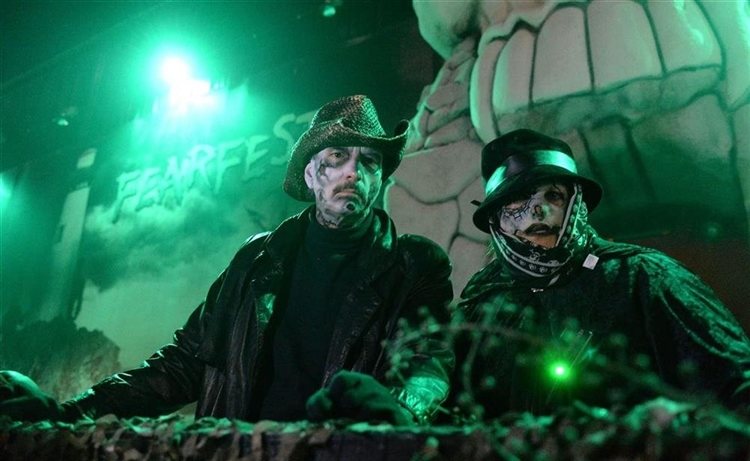 On a scale from 1 to 10, how scary would you say Lake Eerie Fearfest is? Why?
I would say we're an 8-8.5. We're not going to ruin your night, might make you sh*t your pants or piddle down your leg (believe me, it's happened...happens every year!) We're going to entertain you. If you want to be terrified and lose your mind, go to a cemetery and summon something up lol
Does Lake Eerie Fearfest's property have any real haunted history? Do you have a spooky encounter you'd like to share?
No, just an old roller skating rink from the 70s - we have heard stories of naked skate nights - that's kind of spooky depending on who was skating.
What inspired you to open up a haunted attraction? What's your favorite part of the business?
My Father, Bill, is the one who started it all - started at the house, when I was in middle school. He loved the props and the effects, and he loved the screams he would get during trick or treat....scaring the sh*t out of the kids when all they wanted was a snickers! Favorite part again is the ever changing technology.
How has new technology (i.e. animatronics, special props, etc) helped you to enhance Lake Eerie Fearfest?
New technology = better, faster scares. More entertaining...
Can Lake Eerie Fearfest accommodate large groups? How many people can experience Lake Eerie Fearfest together as a group?
We can handle up to 8 at a time.
Does Lake Eerie Fearfest offer any special deals, discounts, or coupons?
Text 51660 fearfest for $2.00 off.
Anything else you'd like to let us know about Lake Eerie Fearfest?
Come visit! We're awesome!