Find Out What's Happening this Halloween Season at Zombies on the Lake!
Home » Blog » Ohio Haunts: An In Depth Look
September 6, 2017 By Haunt News & Press Releases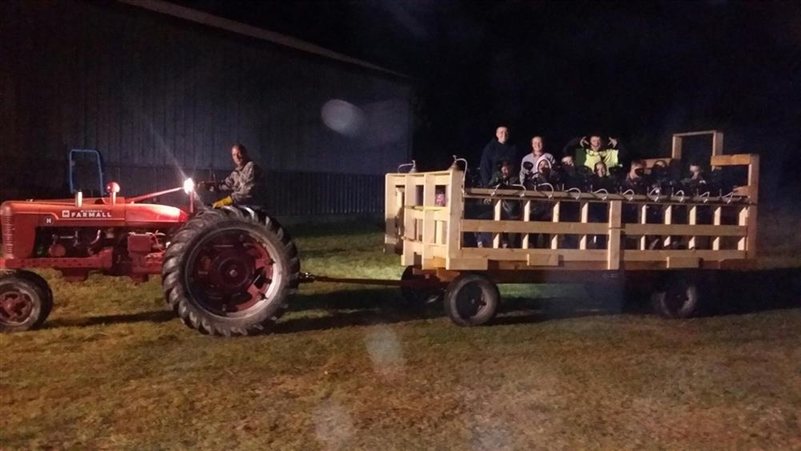 OhioHauntedHouses.com recently sat down with Jeff And Amy Piotrowski of Zombies on the Lake, to discuss what's new at Zombies on the Lake for the 2017 Halloween Season! Located in Geneva, Zombies on the Lake offers a fun and unique way to celebrate the spookiness that Halloween brings.
What's new at Zombies on the Lake for 2017? Do you have any new rides, attractions, or special features that Haunt Seekers should know about?
Zombies on the Lake updates our attraction each year with new Zombie sets, rerouted trails and enhancements to our physical property. Our concession and fire pit area has been improved and allows for more people to enjoy the warmth of a campfire while you wait for your Zombie Hunt and to relax and discuss your success after your hunt!! Enjoy a hot dog, popcorn, nachos, hot chocolate, or a soda.
What are you most excited about for the 2017 Halloween Season?
Last year was our first year. We had a tremendous season. We have improved the quality of our trails and groomed them for a smoother ride. We have more live zombies roaming the trail this year as the Zombie Horde has grown since we thinned them out last season. WE NEED YOUR HELP to send the Zombies back to the Lake!
What differentiates Zombies on the Lake from other local haunts in Ohio?
We offer a unique experience that allows for interaction between the hunters and the Zombies. You get to shoot the Zombies, but they do not shoot back at you.
How long has Zombies on the Lake been in business? Can you tell us a bit more about Zombies on the Lake's history?
We are entering our second year in business. We had a very successful first year, as there is no Zombie Paintball hunts that are close to our location in Geneva Ohio.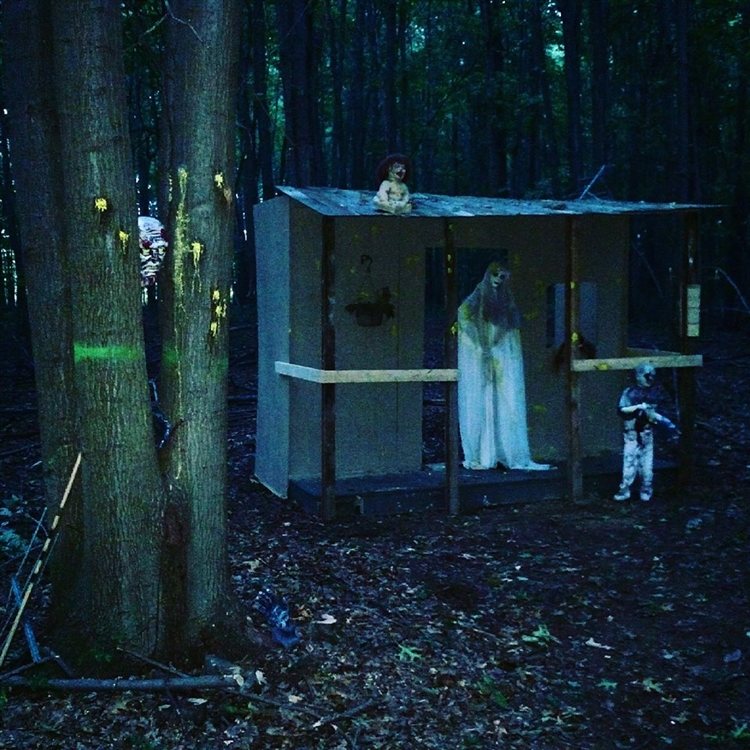 What's your favorite experience since opening Zombies on the Lake?
Amy and I have truly enjoyed the smiles and laughter that we see as our Hunters enjoyed visiting with us. All the comments we receive have been positive and upbeat. Everyone seems to enjoy not just shooting the Zombies, but hanging out by the fires and enjoying our awesome and affordable concessions (most only $2!!)
How long is a typical haunt experience at Zombies on the Lake from start to finish?
Start to finish, we average about 35-40 minutes. We are proud that most of our patrons that have visited similar hunts state that we have more "Live" Zombies, more unique sets and more opportunity to shoot at "Live Zombies". It is truly non stop action once the shooting starts!
On a scale from 1 to 10, how scary would you say Zombies on the Lake is? Why?
Our goal at Zombies on the Lake is not necessarily to have the scariest attraction. We strive to have a fun, entertaining and engaging event that is moderately scary. We encourage families to join us and bring the youngins' (Zombies like to young flesh!!!).
Does Zombies on the Lake's property have any real haunted history? Do you have a spooky encounter you'd like to share?
There are some interesting items that we have found in the woods on our property that make us wonder! Old bones, cars buried in the middle of the woods and an old camper that seems to have been abandoned in the middle of a camp-out. We assume that the Zombies have infected the family.
What inspired you to open up a haunted attraction? What's your favorite part of the business?
I am a serial entrepreneur. After purchasing the 30 acre farm, we wanted to use it to allow for an entertainment complex that leverages our location in the resort area of Geneva on the Lake.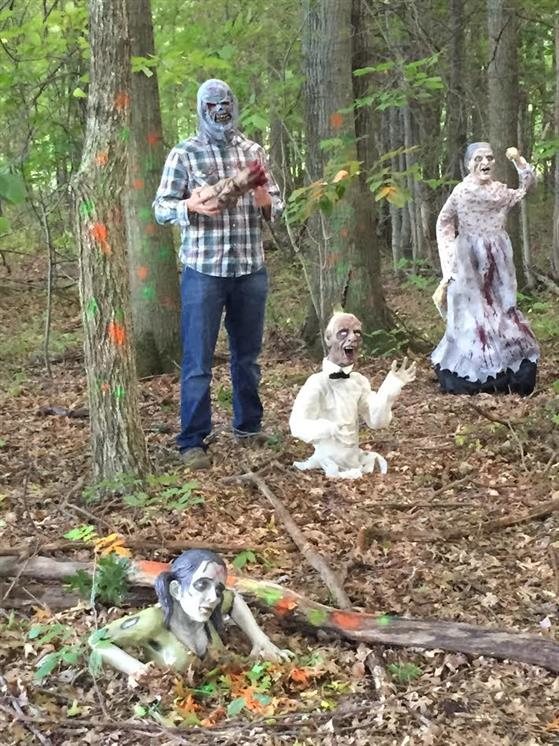 How has new technology (i.e. animatronics, special props, etc) helped you to enhance Zombies on the Lake?
We are pretty old school at this point with most of our attraction in the woods. We do use hi-tech paintball guns to shoot the Zombies.
Can Zombies on the Lake accommodate large groups? How many people can experience Zombies on the Lake together as a group?
Yes. We also give a 10% discount for groups of 10 or more. We have several Zombie Annihilation Vehicles prepped and ready to go. Our largest will accommodate 20 guests at one time.
Does Zombies on the Lake offer any special deals, discounts, or coupons?
We give groups of 10 or more a 10% discount on admission.
Anything else you'd like to let us know about Zombies on the Lake?
Just that we strive to provide a safe, clean and fun experience to all of our guests. We encourage you to pre-book your tickets to ensure you a spot. We are a family friendly venue, but do encourage families with younger children to book the earlier wagons so that it may be less scary.