Tons of Terror Awaiting at Brimstone Haunt this Halloween Season!
Home » Blog » Ohio's Best Weekend Events, Ohio Haunts: An In Depth Look, OhioHauntedHouses.com News and Updates
September 16, 2019 By Haunt News & Press Releases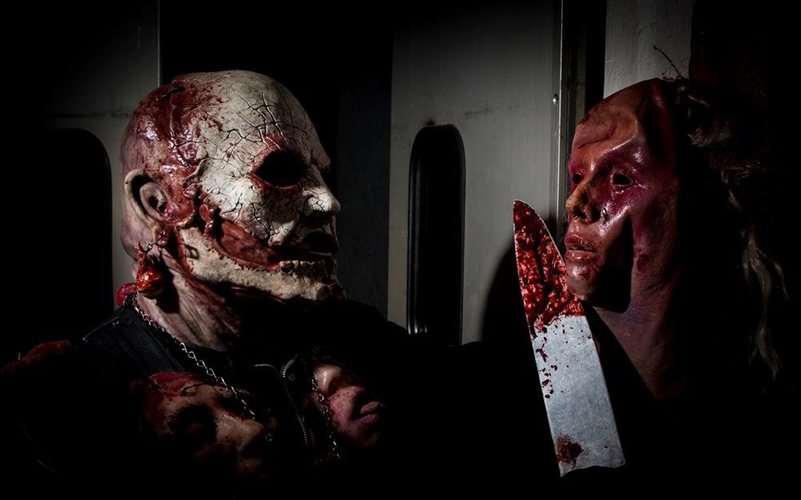 OhioHauntedHouses.com recently sat down with Cheryl Bucholtz of Brimstone Haunt, to discuss what's new at the haunted attraction for the 2019 Halloween Season!
What's new at Brimstone Haunt for 2019? Do you have any new rides, attractions, or special features that Haunt Seekers should know about?
Debuting in 2019 is a high-intensity indoor attraction called Psychosis. This haunt will scare the yell outta you! Brimstone Haunted Hayride also gets a makeover this year with a new farm theme and a few surprises waiting in the field.
What are you most excited about for the 2019 Halloween Season?
Hopefully better weather this season!
What differentiates Brimstone Haunt from other local haunts in Ohio?
Location and type of attractions. Our location is literally in the middle of Cincinnati, Dayton and Columbus areas. We sit on a very rural property in southwest Ohio that helps to bring the theme together. The property kind of created the story for us.
How long has Brimstone Haunt been in business? Can you tell us a bit more about Brimstone Haunt's history?
Brimstone Haunt opened in the fall of 2017. We were founded on the heels of another local haunt, the Springboro Haunted Hayride, closing. We share property with the Ohio Renaissance Festival at Renaissance Park off of State Route 73 in between Wilmington and Waynesville by Caesar Creek State Park.
What's your favorite experience since opening Brimstone Haunt?
Building it from the ground up and seeing it come alive.
How long is a typical haunt experience at Brimstone Haunt from start to finish?
The hayride is about 20 minutes, the walk is another 20 minutes, and Psychosis is roughly 10 minutes. So, if a person did all three it would be about an hour's worth of scares, plus wait time unless you purchase a fast pass for immediate entry.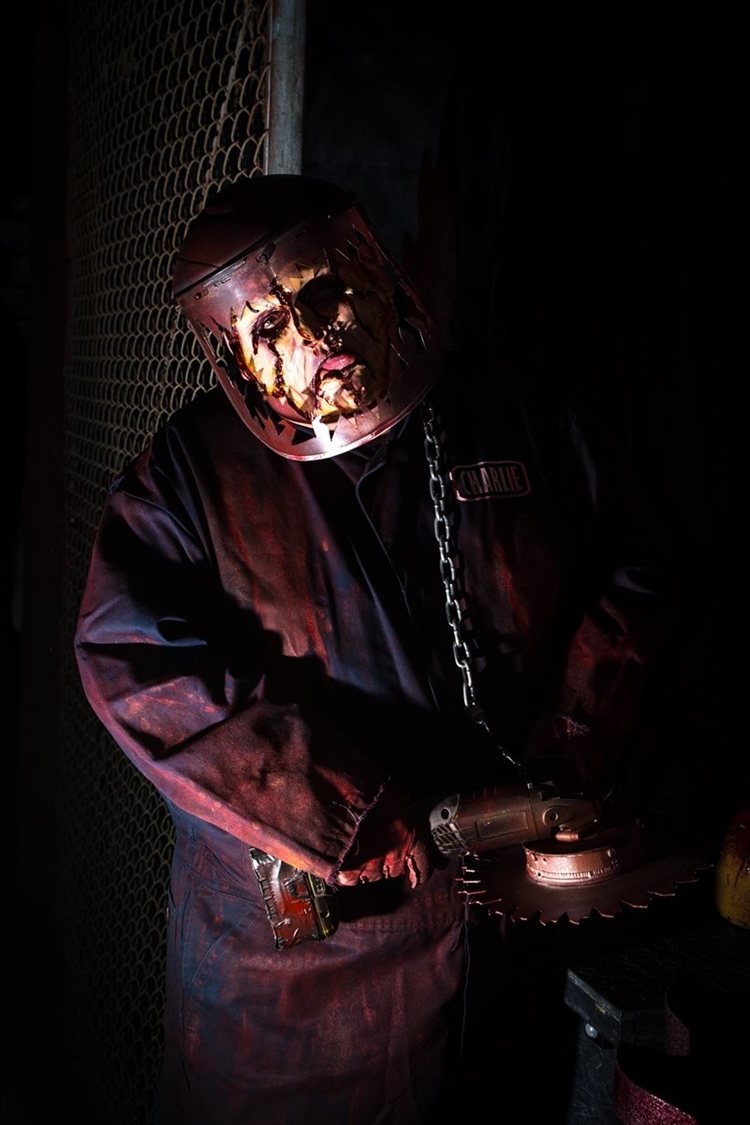 On a scale from 1 to 10, how scary would you say Brimstone Haunt is? Why?
There are three attractions that have varied levels of scare. The hayride is for all ages. The walk is a mid-level intensity featuring more in your face scares and some disorienting scenes. Psychosis is definitely high-intensity with loud sounds, dark walkways, strobe lighting and flashes of light.
Does Brimstone Haunt's property have any real haunted history? Do you have a spooky encounter you'd like to share?
The property does have some real haunted history. There are two graveyards on the property dating back to the 1800s and numerous unmarked graves. The property also butts against Caesar Creek State Park, which was formed from flooding the town of New Burlington. . .right next door. No spooky encounters have been reported. . .yet.
What inspired you to open up a haunted attraction? What's your favorite part of the business?
Suspending reality is a favorite part of the business. Also, the camaraderie that comes with the haunt industry.
How has new technology (i.e. animatronics, special props, etc) helped you to enhance Brimstone Haunt?
New technology has allowed us to fill actor gaps and large runs of space. We're pretty selective on what we choose to place where so it does enhance the experience instead of taking away from it.
Can Brimstone Haunt accommodate large groups? How many people can experience Brimstone Haunt together as a group?
We can accommodate as many as you have! Each hayride wagon can seat 30 at a time, and the walk and Psychosis would be up to 10 at a time. There is a group gathering area in our concession area, too.
Does Brimstone Haunt offer any special deals, discounts, or coupons?
Discount tickets are available online. Groups can also receive online discounts.
Anything else you'd like to let us know about Brimstone Haunt?
We're growing the scares! With the hayride, walk and Psychosis, there is something to appeal to every level of scare.