Brimstone Haunted Hayride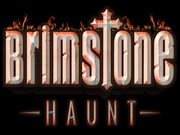 472 Brimstone Rd
Wilmington, OH
Details
Average Review

Scare Factor

Very Scary

Appropriate For

-

Organization Type

Commercial / For Profit

Listing Categories
Brimstone Haunted Hayride: Brimstone Kingdom was once a beautiful and prosperous place but that was before the Curse of Brimstone Road fell upon these lands. Now monsters, evil spirits, and various other horrors have thrown our land into chaos. Hopefully all of our guests make it back in one piece; IF they make it back at all...
Forgotten Forest: This is no ordinary woods walk. The Forgotten Forest is a place shrouded in mystery. Many people have gone searching for answers to the unnatural events that occur in and around the forest but none have ever returned. Only the bravest should dare enter these trees and if you make it back out, you will not be the same as when you went in.
Brimstone Haunted Hayride was founded on the heels of Springboro Haunted Hayride's closing. The producers of the Ohio Renaissance Festival and Celtic Fest Ohio along with the core management team from the old Springboro Haunted Hayride came together to keep a longstanding, fall tradition alive. Brimstone Haunted Hayride is located on the Renaissance Park grounds in Warren County, Ohio. The grounds actually contain several unmarked graves and many other mysteries that were dug up during construction. The haunt pulls in many familiar themes while also kicking things up a notch with some brand new haunt experiences.
The original Springboro Haunted Hayride opened in 1989 and was run on the Poff family farm. In 2002, the farm and Hayride were sold to the Danishek's who continued to operate the Hayride on what became Bull Run Farm. In 2004 the Black Bog was added as a second haunted attraction and over the next 12 years both the Bog and the Hayride grew and became more elaborate offering new and unique scares year after year. In 2015, the Springboro Haunted Hayride added fully automated audio systems to each wagon. These systems would automatically transition through soundtracks and audio effects as the wagon traveled through scenes. It was one of the first systems of its kind and provided a uniquely immersive haunt experience. In 2016 Springboro Haunted Hayride was slated to be closed for good. You can read The Danishek's Farewell Letter which was posted to the public before the last weekend of the 2016 season. In the early days of 2017, a deal was struck to revive the southwest Ohio hayride tradition just 10 minutes down the road as Brimstone Haunted Hayride.
Email Haunt Owner
All photos and videos within this listing are the property of Brimstone Haunted Hayride
Email Verified

Pretty different haunt

I with my wife and kids reached the Brimstone Hayride Haunt after 3 hours' drive. We've been thinking of this for some time and it eventually happened last week.. the haunt was pretty different from the other two haunted houses we visited this season. The premises were clean. Props were perfect. Two costumed performers were interacting with the crowds was a different scene. My favourite was the Forgotten Forest walk while my wife and kids enjoyed the Hayride more. Loved the visit…

| | |
| --- | --- |
| Scare Factor: | |
| Fun Factor: | |
| Haunt Value: | |

Posted November 2017

Email Verified

Amazing haunt

Wow…the haunted hayride and trail was really amazing. We have done both and loved it. I recommend you take kids on hayride as it's less scary and they will enjoy the 20 minutes ride. Trail also is a 20 minutes' walk through but it's very spooky and scary fun. Adults and teens will have the best entertainment at Trail.

| | |
| --- | --- |
| Scare Factor: | |
| Fun Factor: | |
| Haunt Value: | |

Posted November 2017

Forgotten forest was terrifying

I with my family visited the Brimstone Haunted Hayride... it was a very well designed haunt… The hayride and the walk through the forgotten forest were terrifying… The Forgotten Forest ride is not like ordinary wood walks. It is a place with a lot of mystery. Only the bravest could complete the trail through the trees without getting flustered by the scares... we were pretty startled to be honest.. But we enjoyed the hayride. I recommend Brimstone Haunted Hayride to every scary lovers…

| | |
| --- | --- |
| Scare Factor: | |
| Fun Factor: | |
| Haunt Value: | |

Posted November 2017

Email Verified

Screaming Time

This was one of the most amazing kinds of haunted houses we have ever been to. I and my wife had a pretty scary time screaming all the way and trying to escape. The haunted hayride and the trail were good. Our kids enjoyed the hayride which was not scary but fun. Of all, the Forgotten Forest Ride was the best with lots of mysteries and scares. The costumes, makeup and the props used for scaring were just awesome. Actors were the best. I am sure to return with my family again next season

| | |
| --- | --- |
| Scare Factor: | |
| Fun Factor: | |
| Haunt Value: | |

Posted November 2017

Crazy and daring act

Forgotten forest was absolute crazy and daring act I have ever done. Looking back it was amazing fun as well. Setting was awesome with good haunting atmosphere. There is no wonder that it has become one of the classic places to visit during Halloween. Affordable ticket rates. Always go for combo & enjoy both attractions.

| | |
| --- | --- |
| Scare Factor: | |
| Fun Factor: | |
| Haunt Value: | |

Posted November 2017

Email Verified

Best suited for kids

About attractions I could say hayride was not at all scary it was a fun event may be best suited for kids. Trail was ok but not that scary as I had expected. The worse thing was about parking. They should make proper arrangements for parking we had to park our car a very far place and had a long walk.

| | |
| --- | --- |
| Scare Factor: | |
| Fun Factor: | |
| Haunt Value: | |

Posted October 2017

Email Verified

Fantastic

We were the first group to get in and got royally terrified and fell scapegoat to many scares that were ready for us. Haunted hay ride was fantastic. It is a 20 minutes ride with scares that got us startled and flustered. The costumes and makeup of the actors and props looked great in the dark. The price was definitely worth for both the attractions.

| | |
| --- | --- |
| Scare Factor: | |
| Fun Factor: | |
| Haunt Value: | |

Posted October 2017

Email Verified

Clowns were fun and scary

Ticket wait was pretty long so I recommend you to go for online ticket purchasing. Attractions were good and fine. Clowns were fun and scary best for place for bringing kids. Adults who love haunting and screaming should change your destination. Here you will not find anything so scary that you run and scream all the way for your life.

| | |
| --- | --- |
| Scare Factor: | |
| Fun Factor: | |
| Haunt Value: | |

Posted October 2017

So much fun and scare

I along with my family visited Brimstone yesterday. It was pretty neat and had cool props and decorations which were different from other props. My personal favorite is the forgotten forest trail. It looked like a place shrouded with mystery. Good haunted atmosphere and the settings and scenes were awesome. The costume and make up were looking great and realistic. The actors did a stupendous job to scare everybody. Not a dull moment at this place. Fun and scary haunted attraction.

| | |
| --- | --- |
| Scare Factor: | |
| Fun Factor: | |
| Haunt Value: | |

Posted October 2017

Email Verified

Misses so many things

It was not at all a fine place for the Halloween spirit. This place misses so many things. They could add more fear factors on Trail and hayride. The space is not properly utilized and actors not well trained no thrilling adventure at any stages. Just a waste of money and time.

| | |
| --- | --- |
| Scare Factor: | |
| Fun Factor: | |
| Haunt Value: | |

Posted October 2017

Scary

I and my hubby had a blast at the Brimstone. Both the Hayride and the Forgotten Forest were scary... The actors did a great job in scaring us all along... the scary costumes and makeup of actors looked great in the dark… The staff was friendly and cooperative too… The ticket rates were economic as well... I will come back again next year.. Well done Brimstone.

| | |
| --- | --- |
| Scare Factor: | |
| Fun Factor: | |
| Haunt Value: | |

Posted October 2017

Awesome!!!!

This haunt/hayride is awesome!! The actors truly care about trying to scare you and making it enjoyable. The kids enjoy it with the actors interacting. Definitely worth going for 20$ for both hayride and walk through.

| | |
| --- | --- |
| Scare Factor: | |
| Fun Factor: | |
| Haunt Value: | |

Posted October 2017

2 out of 2 found this review helpful

Email Verified

Most Bang for the Buck

We had a great time on our visit. $25 gives access to 4 haunted attractions. Two are haunted houses, a haunted maze and a haunted hayride. There is also concessions, an interactive burial experience, "live" music and much more.

| | |
| --- | --- |
| Scare Factor: | |
| Fun Factor: | |
| Haunt Value: | |

Posted September 2017

2 out of 2 found this review helpful

Best haunted attraction ever!

The actors are amazing, the props are super real, and the atmosphere is OUT OF THIS WORLD WONDERFUL! All around a FANTASTIC HAUNT! My wife and I have been going for years and last year especially, it was....SO REAL. The Junkyard scene was by far the best scene in the hayride. There were three actors in that scene that scared the carp out of my wife. The woman in that scene screamed like she was truly hurt and she pulled off the scene so well also the two males looked perfect the part and definitely knew what they were doing. You could tell all three actors were professional. The graveyard scene in the trail was very scary. The props gave it an eerie feel and the actors were all dressed for the part. Again, I thou gnu my wife was going to pee her pants. This scene, like the Junkyard scene, was very professionally played. Well done. I hope these actors are here again this year. I have passed on my word to many people and we plan on making a trip to you guys again this year. This haunted attraction is mind blowing and so well done. If you're looking for a "bang for your buck" attraction, you will find it here and then some. Great job guys!

Scare Factor:
Fun Factor:
Haunt Value:
Length of Event:
45-60 minutes
Time Visited:
After 9PM
Would Recommend:
Yes
Suitable For Kids:
Yes

Posted September 2017

4 out of 4 found this review helpful
All information on this page was submitted to Ohio Haunted Houses and was believed to be accurate at the time it was posted. Please report any inaccuracies
here
.