Serious Scares Await Thrill Seekers at Spooky Ranch this Halloween Season!
Home » Blog » Ohio Haunts: An In Depth Look
September 20, 2017 By Haunt News & Press Releases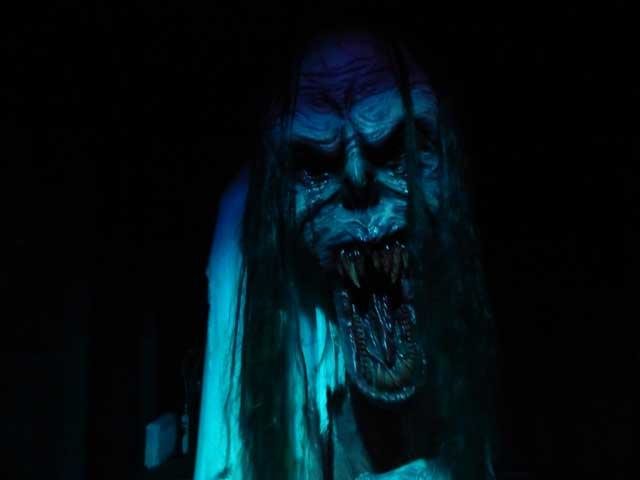 OhioHauntedHouses.com recently sat down with Allison Ketchem of Spooky Ranch, to discuss what's new at Spooky Ranch for the 2017 Halloween Season! Located in Columbia Station, Spooky Ranch is offering new scares for this year, including their Blood Slingers Saloon and Monster Visions in 3-D, along with Zombie Paintball in 3-D!
What's new at Spooky Ranch for 2017? Do you have any new rides, attractions, or special features that Haunt Seekers should know about?
New Zombie Paint Ball Hunt in 3D!
What are you most excited about for the 2017 Halloween Season?
Scary, fun, exciting and always something new!!!!
What differentiates Spooky Ranch from other local haunts in Ohio?
A real equestrian horse ram/scream park. We have it all! At Spooky Ranch we have games to play, your favorite fair food, food concessions, entertainment, haunted hayride and haunted houses.
How long has Spooky Ranch been in business? Can you tell us a bit more about Spooky Ranch's history?
27 terrifying years!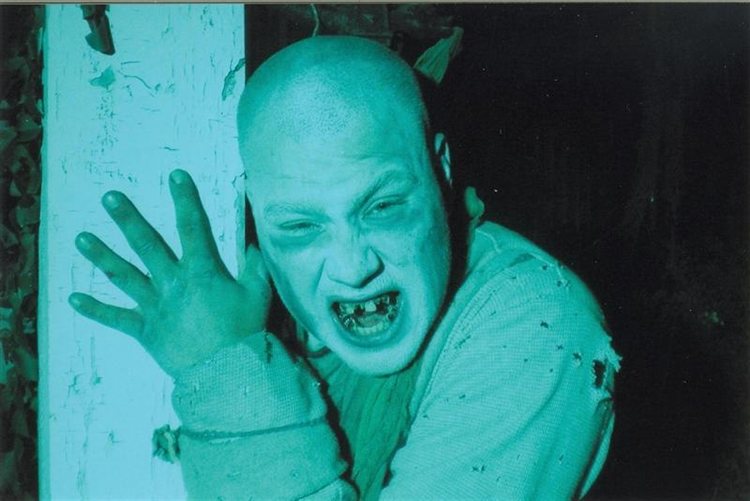 What's your favorite experience since opening Spooky Ranch?
Watching guests get spooked on the haunted hayride!
How long is a typical haunt experience at Spooky Ranch from start to finish?
1.5 hours.
On a scale from 1 to 10, how scary would you say Spooky Ranch is? Why?
10, the best!!! The best atmosphere of all, plus we are at all the levels from the quality, props, scares, surprises, and we are experts at entertaining the whole family!
Does Spooky Ranch's property have any real haunted history? Do you have a spooky encounter you'd like to share?
Not that we know of!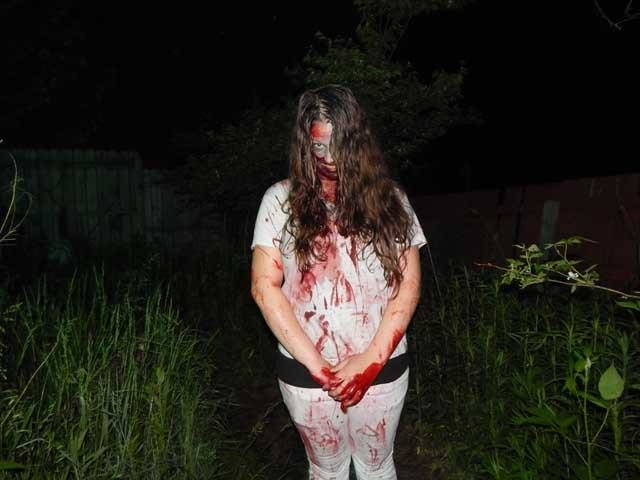 What inspired you to open up a haunted attraction? What's your favorite part of the business?
I didn't, but the family that did...started doing hayrides to save the farm. Agritourism is a wonderful thing!
How has new technology (i.e. animatronics, special props, etc) helped you to enhance Spooky Ranch?
It's very costly and very technical to maintain. It takes a lot of specialized work and talent to keep up with industry standards. Plus the classic scare and being able to manage and train professional line speaking actors.
Can Spooky Ranch accommodate large groups? How many people can experience Spooky Ranch together as a group?
Yes, definitely. We are one of the only haunts around that have haunted attractions where you can get your own private haunted hayride and private bonfire. Call 440-236-5454 to book a private group event.
Does Spooky Ranch offer any special deals, discounts, or coupons?
Yes, Discount Drug Mart carries our coupon on packages, along with many other places all over the city.
Anything else you'd like to let us know about Spooky Ranch?
Not your ordinary, boring hayride or Haunted house, visit Spooky Ranch with the whole family and get entertained and scared at Cleveland's Premiere Haunted Event. Five awesome attractions!